Auckland City – Introduction.
Auckland City is New Zealand's largest city and is part of Auckland's urban area. It also covers the isthmus and most islands of the Hauraki Gulf.
Auckland city's core is the central business district, a vital industrial and commercial centre that is home to many of New Zealand's most prominent brands as well as international brands that operate in the country.
Auckland in itself has 65,000 businesses operating in it, that makes it responsible for 13% of New Zealand's total businesses and creates around 16% of New Zealand's jobs in total.
In between the skyscrapers, historic buildings and other structures of minor import, these are numerous cultural and recreational activities strewn about the CBD, not to mention the shopping on Queen street.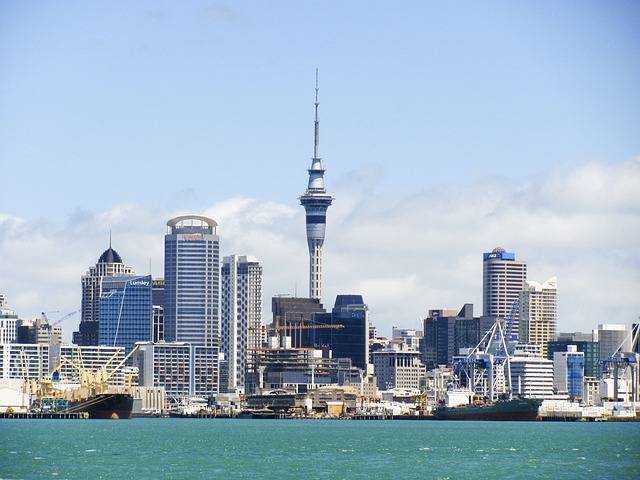 For all visitors to Auckland's CBD, a visit to the sky tower is a must. It is a colossal structure and the tallest building in all of Oceania. An elevator takes the guests up to the observation deck and allows for outstanding views and vistas through the expansive windows and glass floors. A dinner can be had with these views at the famous revolving restaurant.
For those that have luck on their side, a visit to the nearby Sky City Casinos is a must and the games on offer are world class. Shows and musicals are also available and a critical part of the nightlife on offer in Auckland's CBD.
The day in Auckland can be wrapped up with a stay in the on-site Sky City hotel or one of the numerous hotels that range from 3 to 5 stars. There is even a Hilton Hotel located on the Viaduct waterfront.
Auckland's Other Activities
When playing the games and vertigo from the sky tower gets too much, you can go and experience one of the many other sights and attractions that New Zealand's biggest city has to offer.
A Fullers boat tour can take you to do whale and dolphin watching or you can take a ferry over to Waiheke island or one of the other numerous islands scattered off the coast of Auckland.
Waiheke island is a whole new adventure in itself and offers a plethora of swimming beaches and kayaking opportunities alongside countless wine tours and eating locales for every palate.
For those that love celebrities, many of New Zealand's biggest stars live on the island, so you never know when a selfie opportunity with the stars can present itself.
For those with a car, a Subriski car ferry can take you and your car over to the island, leaving you free to explore the island at your own pace.
A common site on the ferry is the vehicles of many Auckland tradesman including electricians, painters, tilers and even Auckland movers trucks that move furniture of people moving to the island.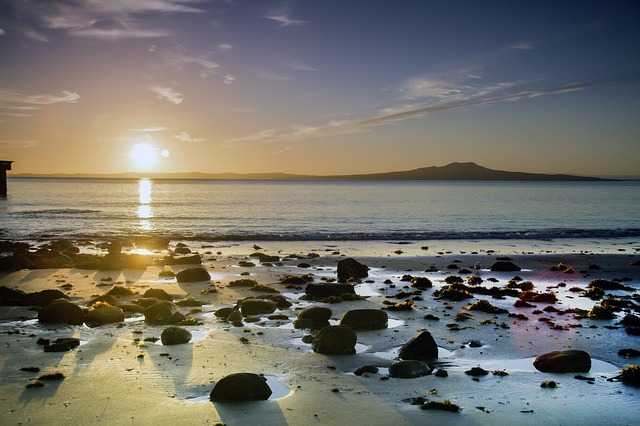 Returning to the mainland of Auckland, you can start the day with a visit to Kelly Tarltons, a large and expansive underwater aquarium that features live penguins, eels,  seals, whale boi's and some surprise marine animals that delight young and old alike.
Continuing the love of animals, a visit to Auckland Zoo is a must, located in Auckland Central near Mt. Albert and Pt. Chevalier, it features many exciting animals like Giraffes and chimps.
Eaten too much food on your trip so far? A great walk can be found on any of Auckland's numerous volcanoes like the famous Mt. Eden that offers outstanding views in all directions from it's peak.
Even more famous is One-Tree Hill and is only a brief drive from Mt. Eden. It is an important historic and cultural landmark that also offers amazing views all the way out to the Waitakere Ranges In West Auckland and the famous harbour bridge that forms that gateway to the North Shore of Auckland.
Auckland Traffic Scaring You?
Auckland offers a hop on/off sightseeing bus that takes passengers to all of Auckland's to 40 locations, you can jump on and off at any time and rejoin the tour on another coach when you are finished at one attraction.
A day pass for one of these buses allows the holder to ride all day and grants the freedom of exploring at their own pace. It's one of the easiest ways to experience Auckland's many sites without having to drive.
Every visitor to Auckland cannot go past a visit to one of the many stunning beaches on offer.
In West Auckland you start at the west coast which is home to the world famous Piha Beach.
It is a hotspot and premier surfing location, offering long beaches, great swimming with life guards and as stated, the best surfing on the West Coast.
Surfing is something that is enjoyed all year by the locals of Piha and West Auckland, with people hitting the surf even in the winter.
The beach known as Karekare is not far from Piha and also offers great surfing and swimming spots. A visit to the near-by waterfall is a must as it offers great photo opportunities and a family friendly swimming hole at the base.
If you are looking for a more relaxed beach atmosphere, the quintessential Takapuna beach located on the North Shore of Auckland is the place to go.
This North Shore beach provides great view of Rangitoto Island, a long and expansive beach that is backed by more cafes and restaurants then your credit card could ever handle. There is food choices for every pocket and palate.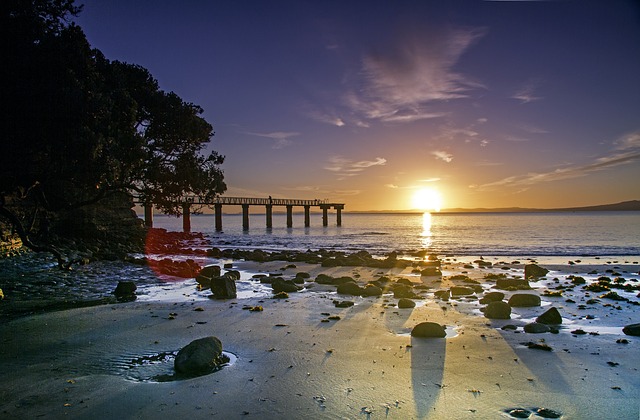 Want To Spoil Yourself On Your Visit To Auckland?
Auckland city is home to numerous shopping districts that have a large variety of like brands like Company of Strangers, Zambesi and Storm, alongside famous international houses like Tag Huer, Gucci and Prada.
Auckland City – It has It All
There is no doubt as to why Auckland is New Zealand's biggest and most visited cities. It has everything on offer, from cultural to historic and natural and great entertainment.
The only limit is your budget and time you can stay and play!
Stay a week, stay a year and live without a care in Auckland.
If you decide to move to Auckland or moving from one end of Auckland to another, consider using Pro Moving Services.
We are top-rated Auckland movers and a well-loved moving company in Auckland. We offer specific moving services for both the North Shore and West Auckland and take care of your move as if it was our own.